ESD-Safe Corrugated In-Plant Handler with 20 Cells and Lid
ESD-Safe Corrugated In-Plant Handler with 20 Cells and Lid
Ships direct from manufacturer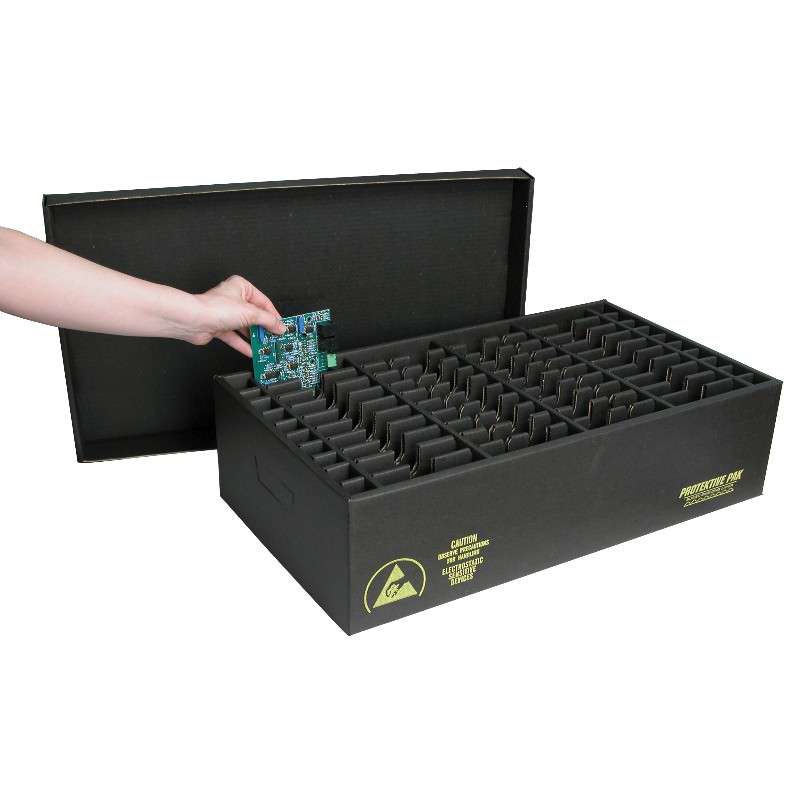 Brand Name:

Protektive Pak

ESD-Safe:

Yes

Length:

18.0 in.

Width:

10.0 in.

Height:

3.0 in.
The Protektive Pak 37231 is an ESD-Safe in-plant handler made of impregnated corrugated material for greater durability.
Protektive Pak 37231 Features:
Shield ESD sensitive items from charges and electrostatic discharges (with lid in place)
Static dissipative surface resistance meets ANSI/ESD STM11.11 standards
Buried shielding layer minimizes the potential of sloughing and abrasion contamination
Made from 100% recycled material and is 100% recyclable
Made in the U.S.
Protektive Pak 37231 Specifications:
Surface Resistance: 1 x 10^6 to less than 1 x 10^9 ohms
Discharge Shielding: less than 50 nanoJoules
Dimensions: 2-1/2 x 7-1/4 x 3/4"
Number of Cells: 20