JBC C245-866 TIP
C245-866-30348
MFG #: C245-866
Availability: 2 In Stock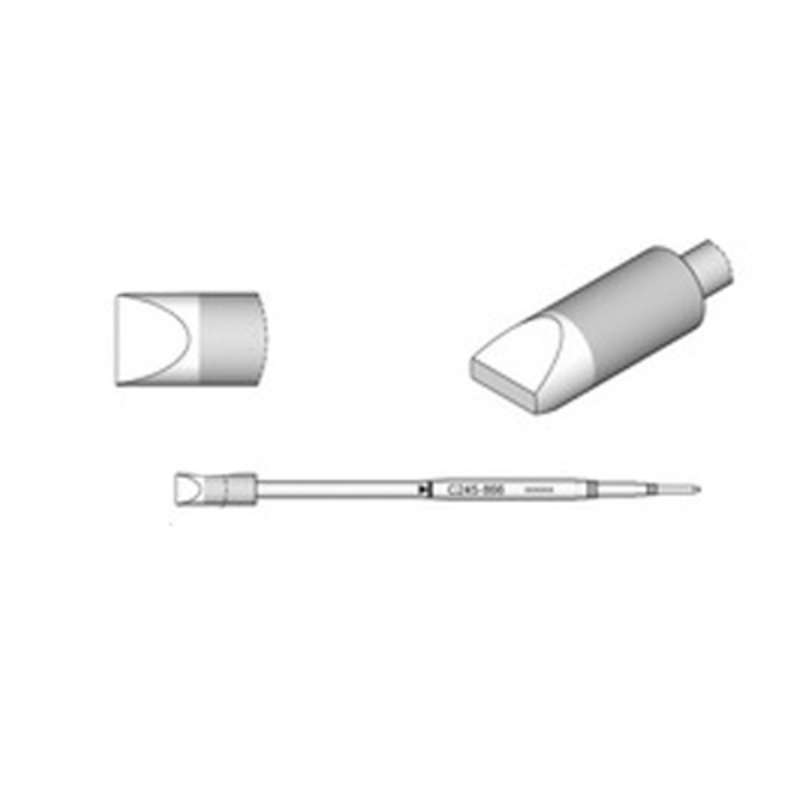 Brand Name:

JBC

Series:

C245 Series

Product Type:

Soldering Tip

Tip Shape:

Chisel

Tip Size:

6.6 x 1.6mm

Tip Length:

6mm

For Use With:

T245 Handpiece, T245-A - General Purpose Handle, T245-B - Non-slip Handle, T245-C - Soft Thermal Insulator Handle, T245-PA - Blue Handle, T245-NA - Nitrogen Handle

Finish:

PTFE

Package Quantity:

1PK

Package Quantity1:

10PK

Package Quantity2:

50PK

Availability:

In Stock
This item is on clearance. Price valid only on available inventory.
All sales final - no exchanges or returns.
The JBC C245-866 are appropriate for general soldering purposes and they are perfect for both SMD components or for applications with high power requirements such as ground plane soldering. They work with T245 Handpieces. JBC Long Life Tips offer instant heat up, excellent heat transfer and great Durability. They last 5 times longer than other brands thanks to the Exclusive Heating System and the Sleep & Hibernation features.
The JBC C245-866 Specifications:
Series: C245 Series
Product Type: Soldering Tip
Tip Shape: Chisel
Tip Size: 6.6 x 1.6mm
Tip Length: 6mm
For Use With: T245 Handpiece, T245-A - General Purpose Handle, T245-B - Non-slip Handle, T245-C - Soft Thermal Insulator Handle, T245-PA - Blue Handle, T245-NA - Nitrogen Handle
Finish: PTFE
Package Quantity: 1PK
Package Quantity1: 10PK
Package Quantity2: 50PK