Label THT ESD Polyim WHT 0.90in x 0.25in, 10K/RL
Label THT ESD Polyim WHT 0.90in x 0.25in, 10K/RL
THT-49-718-10-6691
MFG #: THT-49-718-10
Available to Order - 0 on Hand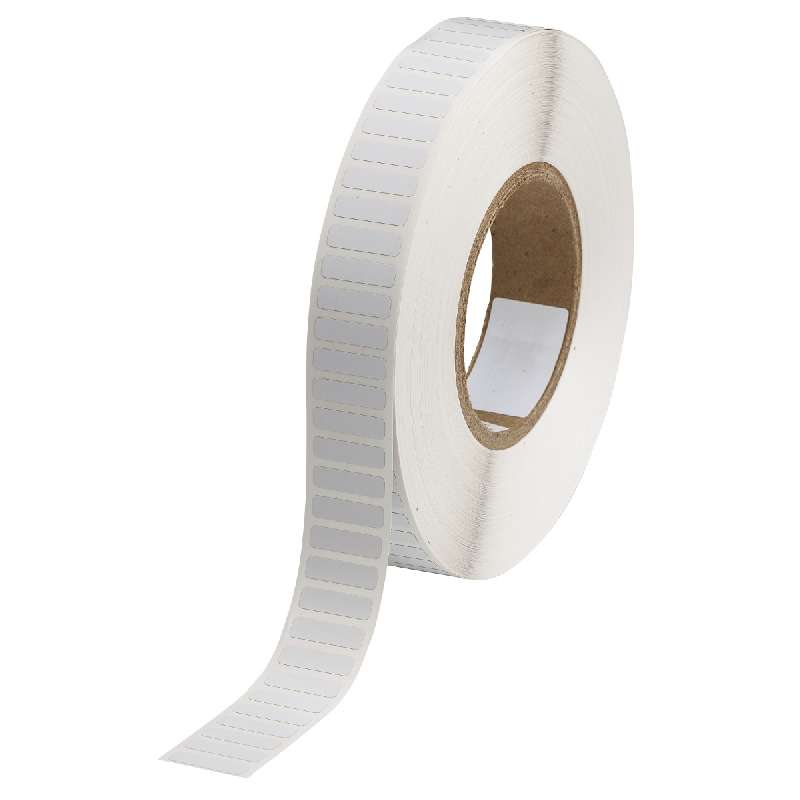 Brand Name:

Brady

ESD-Safe:

Yes

Product Type:

Thermal Transfer Label

Color:

White

Primary Color:

White

Indoor or Outdoor Use:

Indoor Use

Maximum Service Temperature:

+212°F

Minimum Service Temperature:

-94°F

Thickness:

0.003in

Resistance Properties:

Chemical Resistant; Surface Resistant; Humidity Resistant; UV Light Resistant; Weather Resistant; Salt Fog Resistant; Abrasion Resistant; Chemical Vapor Phase Resistant

Finish:

Gloss

Adhesive Type:

Static Dissipative Permanent Acrylic

Printer Compatibility:

Brady 1244, Brady 1344, Brady 2461, Brady 3481, Brady 6441, Brady 300MVP Plus, Brady 200MVP Plus, Brady 300X-Plus II, Brady 360X-Plus II, Brady 600X-Plus II, Tagus T200, Tagus T300, Thermal Transfer Printer, IP300, IP600, BBP®81

Recommended Ribbon Series:

R6000 Halogen Free

Length:

0.25in

Material:

Polyimide

Material Category:

Plastic

Width:

0.9in

Shape:

Rectangular

Applications:

Printed Circuit Board and Electronic Component Pre-Process Labeling

Quantity per Roll:

10000

Standards Met:

RoHS Compliant to RoHS Directive 2011/65/EU, UL Recognized to UL Listed 969 Labeling/Marking Standard, ANSI/ESD S541-2008, MIL-STD-202G, Method 215K, UL Listed File No. MH17154, ASTM D1000, ASTM D2979, PSTC-7, EOS/ESD STM11.11, ASTM G155, ASTM B117,

Maximum Storage Temperature:

80

Storage Conditions:

60% R.H.
The Brady THT-49-718-10 is a thermal transfer label .
The Brady THT-49-718-10 Specifications:
Product Type: Thermal Transfer Label
Color: White
Primary Color: White
Indoor or Outdoor Use: Indoor Use
Maximum Service Temperature: +212°F
Minimum Service Temperature: -94°F
Thickness: 0.003in
Resistance Properties: Chemical Resistant Surface Resistant Humidity Resistant UV Light Resistant Weather Resistant Salt Fog Resistant Abrasion Resistant Chemical Vapor Phase Resistant
Finish: Gloss
Adhesive Type: Static Dissipative Permanent Acrylic
Printer Compatibility: Brady 1244, Brady 1344, Brady 2461, Brady 3481, Brady 6441, Brady 300MVP Plus, Brady 200MVP Plus, Brady 300X-Plus II, Brady 360X-Plus II, Brady 600X-Plus II, Tagus T200, Tagus T300, Thermal Transfer Printer, IP300, IP600, BBP®81
Recommended Ribbon Series: R6000 Halogen Free
Length: 0.25in
Material: Polyimide
Material Category: Plastic
Width: 0.9in
Shape: Rectangular
Applications: Printed Circuit Board and Electronic Component Pre-Process Labeling
Quantity per Roll: 10000
Standards Met: RoHS Compliant to RoHS Directive 2011/65/EU, UL Recognized to UL Listed 969 Labeling/Marking Standard, ANSI/ESD S541-2008, MIL-STD-202G, Method 215K, UL Listed File No. MH17154, ASTM D1000, ASTM D2979, PSTC-7, EOS/ESD STM11.11, ASTM G155, ASTM B117, Feder